Wondering how long Covid-19 can survive on clothes and whether it's safe to buy pre-loved clothing during the Coronavirus pandemic?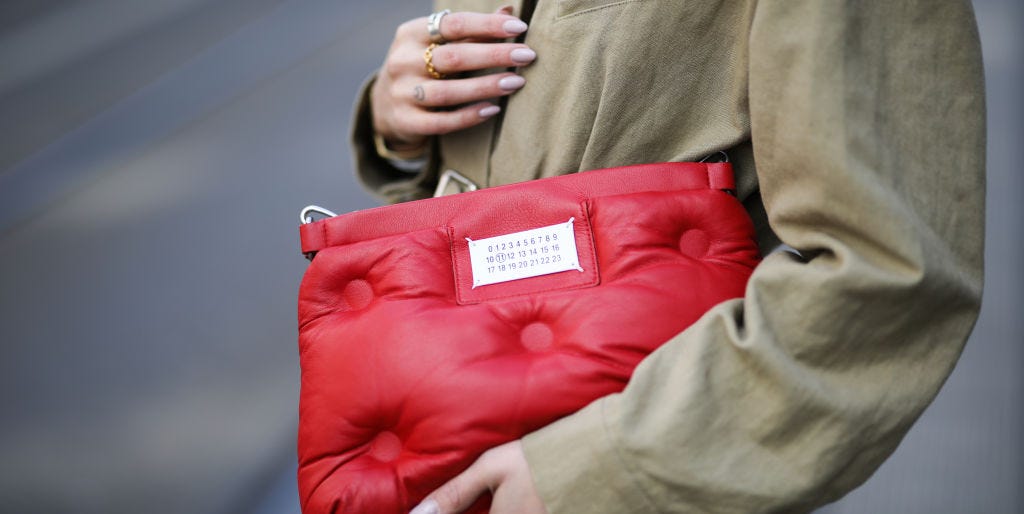 For those lucky enough to maintain a steady income throughout the Coronavirus (or Covid-19) outbreak, supporting small businesses and circular fashion may still be on the cards.
Whether you are looking to buy a vintage spring jacket for a socially-distant picnic on your ill-timed birthday (how are all the Pisces babies doing?), renting a dress for your isolated date night or simply buying for a Coronavirus-free future, you may have concerns about clothes that have passed through other people's hands during the pandemic.
If so, let's take a look at exactly how safe it is to wear pre-loved clothes and what you can do to mitigate any potential danger:
Advertisement
Can Coronavirus, or Covid-19, survive on clothing and fabric?
Considering this is a fairly new virus, information is limited about the exact nature of the virus' lifespan, so proceed with caution and prioritise your personal health always.
The World Health Organisation has revealed that they are: 'not certain how long the virus that causes Covid-19 survives on surfaces…[however], studies suggest that coronaviruses (including preliminary information on the Covid-19 virus) may persist on surfaces for a few hours or up to several days.'
That being said, they also state that the chances of catching Covid-19 through a package from an infected area or person is 'low', and have claimed it is safe.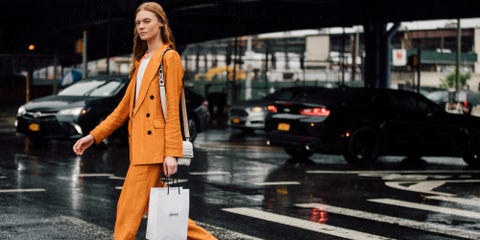 Similarly, Harvard Health has only noted washing clothes as an 'extra precaution' for those directly caring for Covid-19 sufferers, and places 'counters, tabletops, doorknobs, bathroom fixtures, toilets, phones, keyboards, tablets, and bedside tables' as high-priority surfaces to clean.
Advertisement
Though, of course, washing your pre-loved or borrowed clothes with disinfectant detergent is always an option to put your mind at ease, and something they have suggested.
What are vintage sellers and clothes renters doing to keep Coronavirus at bay?
Having an open dialogue with your vendor is key if you are concerned about purchasing or renting pre-worn clothes, so why not contact them directly when you are considering your purchase?
We spoke to vintage seller Kimberley Nicolson-Moelle, who owns two online stores – Strobe Vintage and Strange Moon – based in Hamburg, but shipping across the globe.
She explained that she is going to '…continue to list new items everyday and give people some light relief and distraction from what is happening around us.'
Alongside getting these clothes out to her customers and keeping her own business afloat, Nicolson-Moelle has put various measure in place to reduce the possibility of any potential transmission of the virus.
These include picking clothes out with gloves on, both steeping the clothes for 24 hours in a cleaning solution and hand washing them in antibacterial detergent (still with gloves on), spraying her products with antibacterial solution when dry and packaging them with gloves on once more.
Advertisement
Similarly, rental platforms which hold stock centrally are doubling down on their efforts to make their stock as clean as possible.
'Garment care is always of the utmost importance for Onloan.' Clothing rental site Onloan's CEO and Co-founder Tamsin Chislett told ELLE UK.
'When we started Onloan, we chose to do all cleaning in-house, partly so we could ensure the most environmentally-friendly methods are used and partly to ensure total cleanliness and quality at all times. Each garment is wet or dry-cleaned and then goes through a sterile steaming process. We pride ourselves in returning each garment back to its (almost) as good as new condition.'
The information in this story is accurate as of the publication date. While we are attempting to keep our content as up-to-date as possible, the situation surrounding the coronavirus pandemic continues to develop rapidly, so it's possible that some information and recommendations may have changed since publishing. For any concerns and latest advice, visit the World Health Organisation. If you're in the UK, the National Health Service can also provide useful information and support, while US users can contact the Center for Disease Control and Prevention.